Serengeti & Kilimanjaro
Booking Dates
06/05/2023 through 12/04/2024
Travel Dates
06/05/2023 through 12/07/2024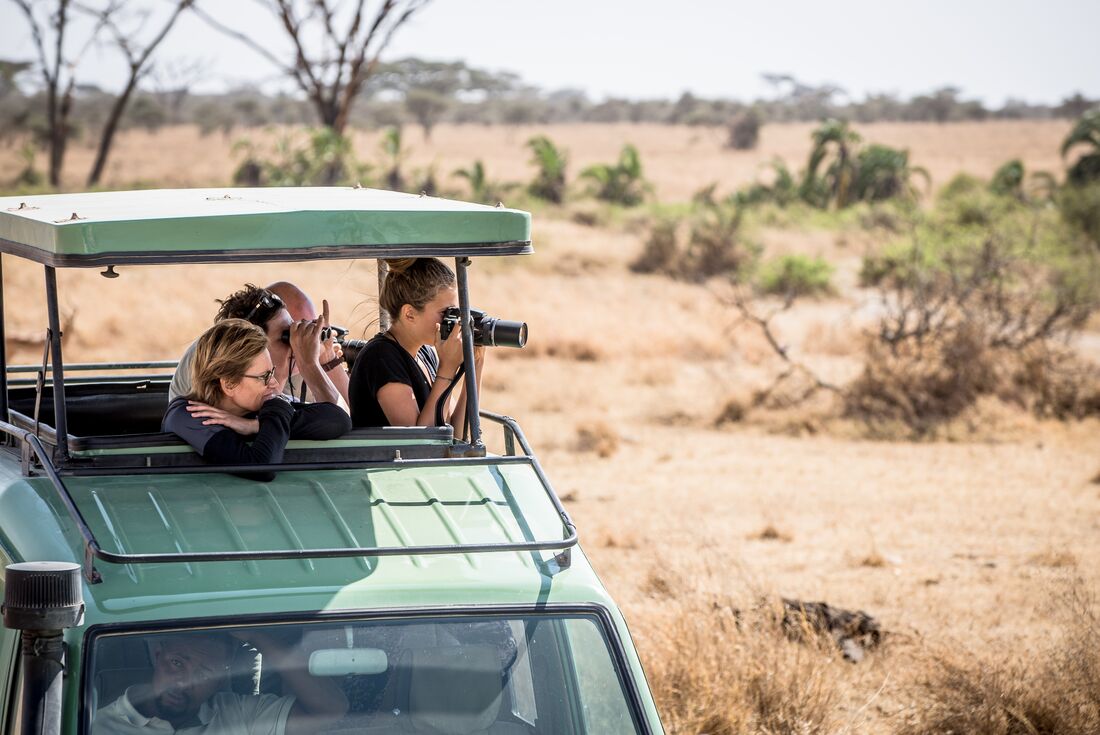 Serengeti & Kilimanjaro

Encounter some of Africa's most iconic natural wonders on a 15-day adventure. Safari across the vast Serengeti savanna and the floors of Ngorongoro Crater in search of the Big Five, then conquer Africa's highest peak on an epic trek to the summit of Mt Kilimanjaro. This is a trip for active travellers who appreciate the bounty of nature – get ready for thrills, challenges and self discovery on a journey that takes you through the literal highs and lows of Kenya and Tanzania.

Activities
Kisii – Soapstone carving cooperative
Serengeti National Park – Overland Vehicle Game Drive
Serengeti National Park – Overland Vehicle Game Drive
Serengeti National Park – Overland Vehicle Game Drive
Ngorongoro Crater – 4×4 Game Drive
Mto Wa Mbu – Village walk & local dinner
Complimentary Sleeping Bag and walking pole hire ( must be requested at time of booking )
Mount Kilimanjaro – Trek Briefing
Fully catered trek including National Park entrance fees, climbing fee, mountain huts & rescue services (5 days)
Mount Kilimanjaro – Services of experienced English speaking mountain guides (first-aid qualified) cooks and porters (a minimum of 1 guide to every 2)
Mount Kilimanjaro – Return transfers from hotel to park gate
Mount Kilimanjaro – Porterage of 1 bag (9kg/20lb max)
Mount Kilimanjaro – Emergency oxygen and comprehensive first aid kits
Marangu – Kilimanjaro Porters Assitance Project
Mount Kilimanjaro – Services of experienced English speaking mountain guides (first-aid qualified) cooks and porters (a minimum of 1 guide to every 2)
Fully catered trek including National Park entrance fees, climbing fee, mountain huts & rescue services (5 days)
Fully catered trek including National Park entrance fees, climbing fee, mountain huts & rescue services (5 days)
Mount Kilimanjaro – Services of experienced English speaking mountain guides (first-aid qualified) cooks and porters (a minimum of 1 guide to every 2)
Mount Kilimanjaro – Services of experienced English speaking mountain guides (first-aid qualified) cooks and porters (a minimum of 1 guide to every 2)
Fully catered trek including National Park entrance fees, climbing fee, mountain huts & rescue services (5 days)
Highlights
Explore the Serengeti National Park in depth, with two early-morning and two late-afternoon game drives through this spectacular wildlife arena
Take a mind-blowing safari across the floor of the Ngorongoro Crater in an open-roof 4WD for a chance to see the endangered black rhinoceros
We include an acclimatisation day at Horombo Hut to give you the best chance of reaching the summit.
Travelling with experienced guides, the best of the mountain, and porters, you'll be in good hands, with one guide for every two passengers.
Rest up in comfort by night sleeping in mountain huts along the way.
Hike Kilimanjaro's climactic last stretch by lamplight and give yourself as much chance as possible to watch a sunrise over icefields from behind Africa's highest peak.
We're an official partner with the Kilimanjaro Porters Assistance Project. Hike easier knowing that while our porters are taking care of you, there's someone looking out for them.
| Day | Description | View All |
| --- | --- | --- |
| Day 1 | Nairobi | Details |
| Day 2 | Kisii | Details |
| Day 3 | Lake Victoria | Details |
| Day 4 | Serengeti National Park | Details |
| Day 5 | Serengeti National Park | Details |
| Day 6 | Ngorongoro Crater | Details |
| Day 7 | Ngorongoro Crater – Mto wa Mbu | Details |
| Day 8 | Marangu | Details |
| Day 9 | Mandara Hut | Details |
| Day 10 | Horombo Hut | Details |
| Day 11 | Horombo Hut | Details |
| Day 12 | Kibo Hut / Mawenzi Peak | Details |
| Day 13 | Uhuru Peak / Horombo Hut | Details |
| Day 14 | Marangu | Details |
| Day 15 | Marangu | Details |